Description
Vaporesso GTR Replacement Mesh Coil is designed for Vaporesso FORZ TX80 Kit/Vaporesso FORZ 
Tank.These
 new GTR Coils of Vaporesso FORZ Tank has long-lasting flavor and excellent e-liquid 
conductivity.Pull
 & Push coil replacement brings easiness to the user's operation.
Brand: Vaporesso
Unit: 1Set
Coils: GTR 0.4ohm MESH Coil (40-60W)/ GTR 0.15ohm MESH Coil (60-80W)
Package: Simple Packing
Each set contain:
3pcs Vaporesso GTR Coil for FORZ.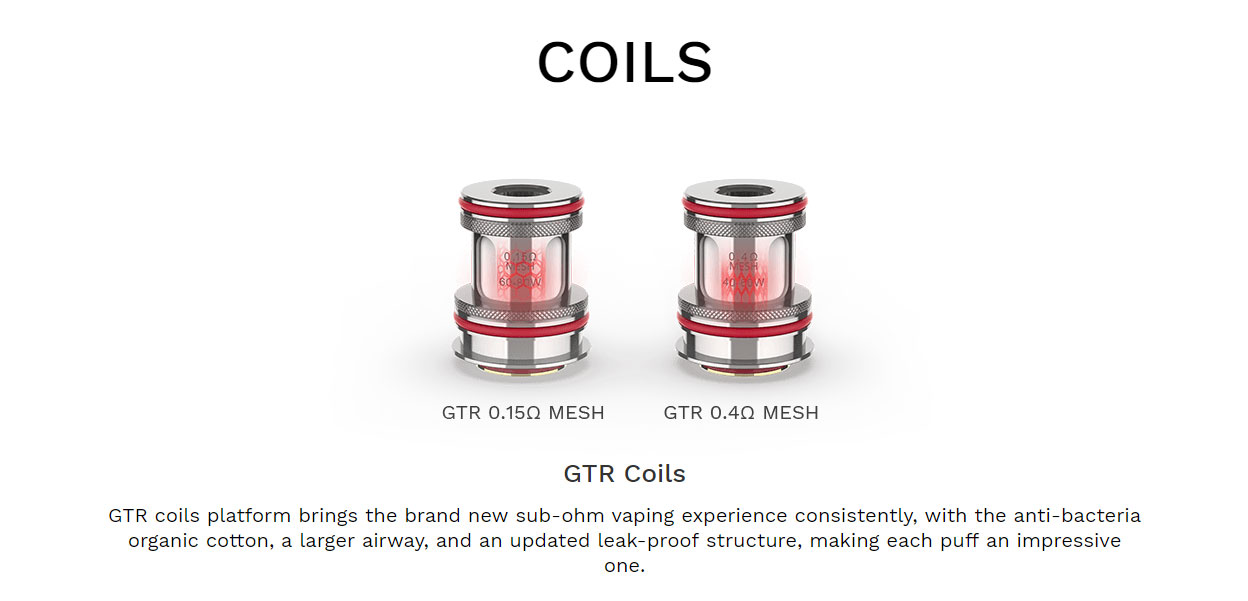 Payment & Security
Your payment information is processed securely. We do not store credit card details nor have access to your credit card information.